YOUR TRUSTED & PROFESSIONAL
24/7 EMERGENCY SERVICE AVAILABLE
YOUR TRUSTED & PROFESSIONAL
24/7 EMERGENCY SERVICE AVAILABLE
Thousands of Happy Customers
Thousands of Happy Customers
Your 24 Hour locksmith Leeds – For all Your Home Security Needs
Are you Locked out? Need a lock Replacement or an Installation? Has your home been broken into?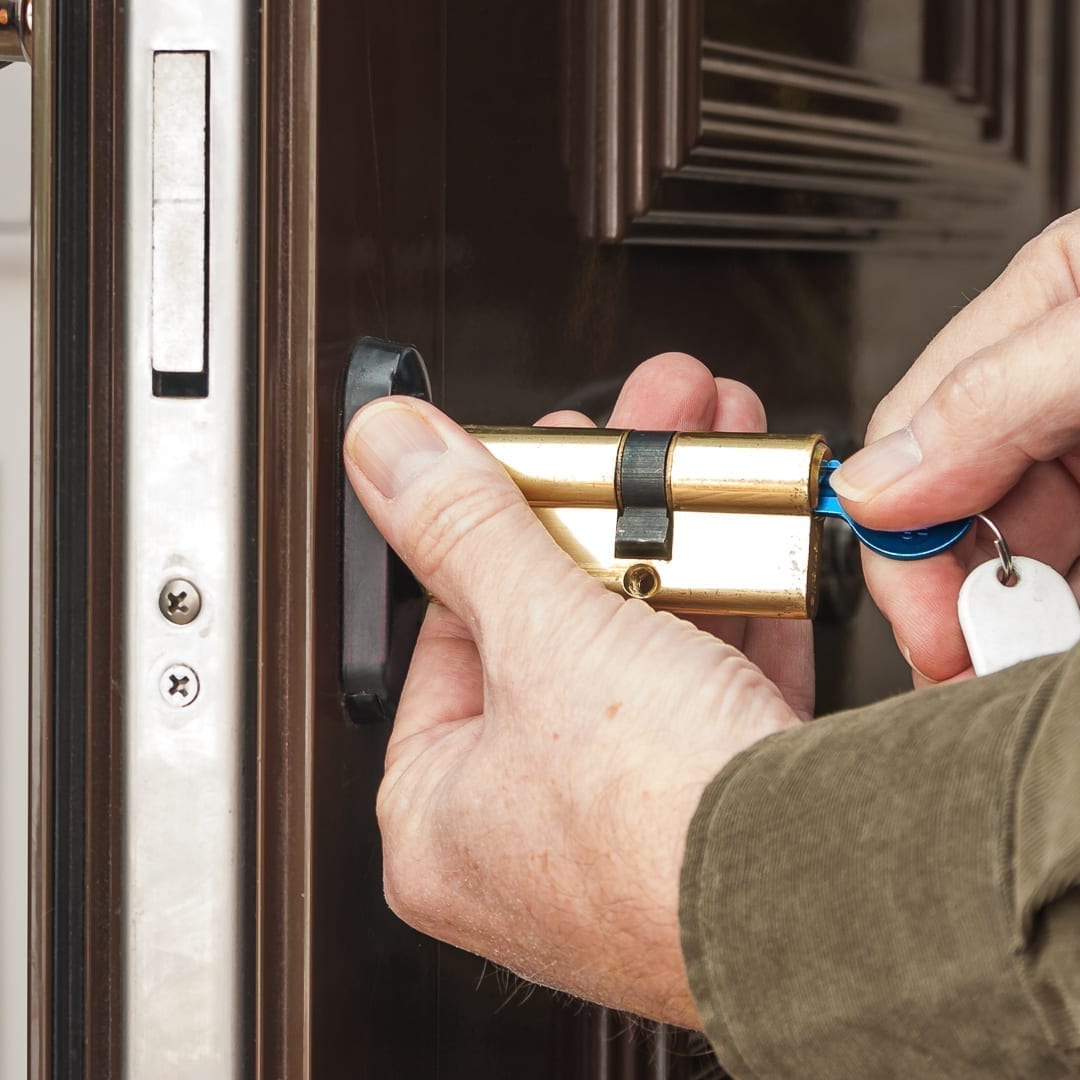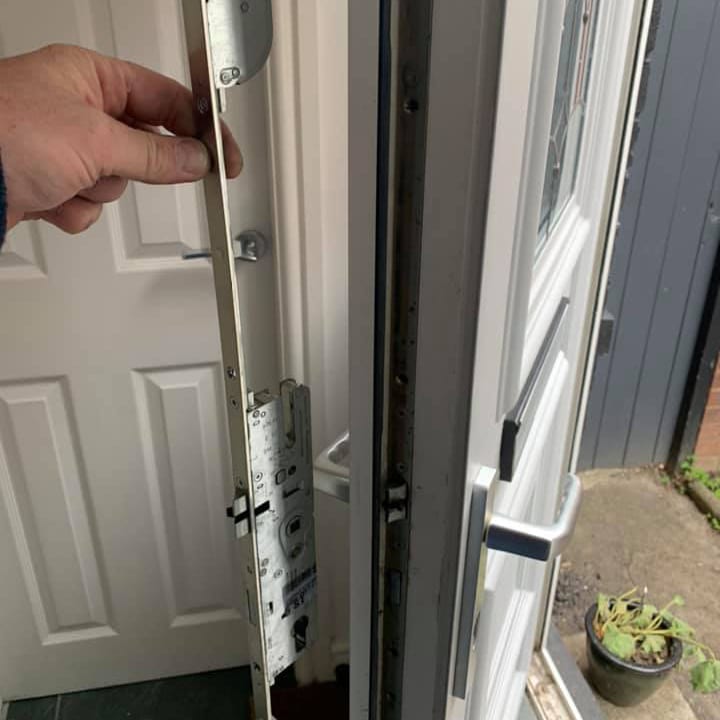 Emergency Locksmith Near Me
If you find yourself asking is there an emergency locksmith near me? Your panic is over, we're here to help. Our emergency locksmith contact lines are available 24 hours a day, ready to take your call when you need us most. We are happy to help with an advice or dispatch a locksmith to arrive at your premises in order to sort out any problem within half an hour. Locksmith Services promise to provide you with top quality workmanship at the most competitive prices in your local area.
If you are looking for a fast locksmith and reliable solutions to any issues with your keys, locks or doors, give us a call now on 0800 311 8152.
Call 24 hours any day of the year. We'll reach anywhere in Leeds in less than 40 minutes of your call.
Locksmith 24/7 service is a locksmith company dedicated to providing the best locksmith services in Leeds. They can handle any lock-related problem with ease.
Locksmith Leeds offers number of locksmith services, including lock installation, lock repairs, and emergency lockout service. We have been in business for over a decade and have been at the forefront of technology ever since they started. Our team keep up-to-date with all the latest developments in the industry to provide their customers with the best possible service.
So if you want to get to the top of the radar services, then Locksmith Leeds is a click away.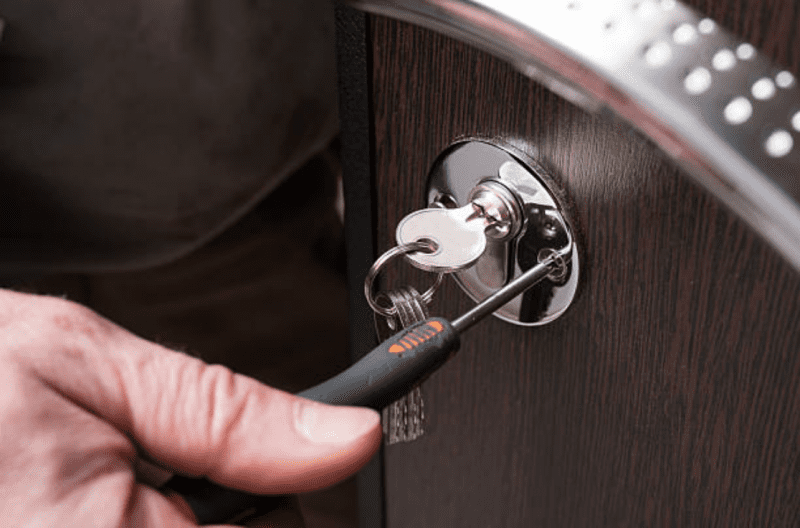 As an experienced team of 24 Hour Locksmiths, we offer a wide range of locksmith and security services. These include solutions to all your enquiries relating to door locks, window locks, doors, keys, grills, gates. We also deliver the installation of security systems.
Save precious time and money! Join our wide range of satisfied customers and enjoy a dedicated service at prices you can afford. All of our work is insured and fully guaranteed.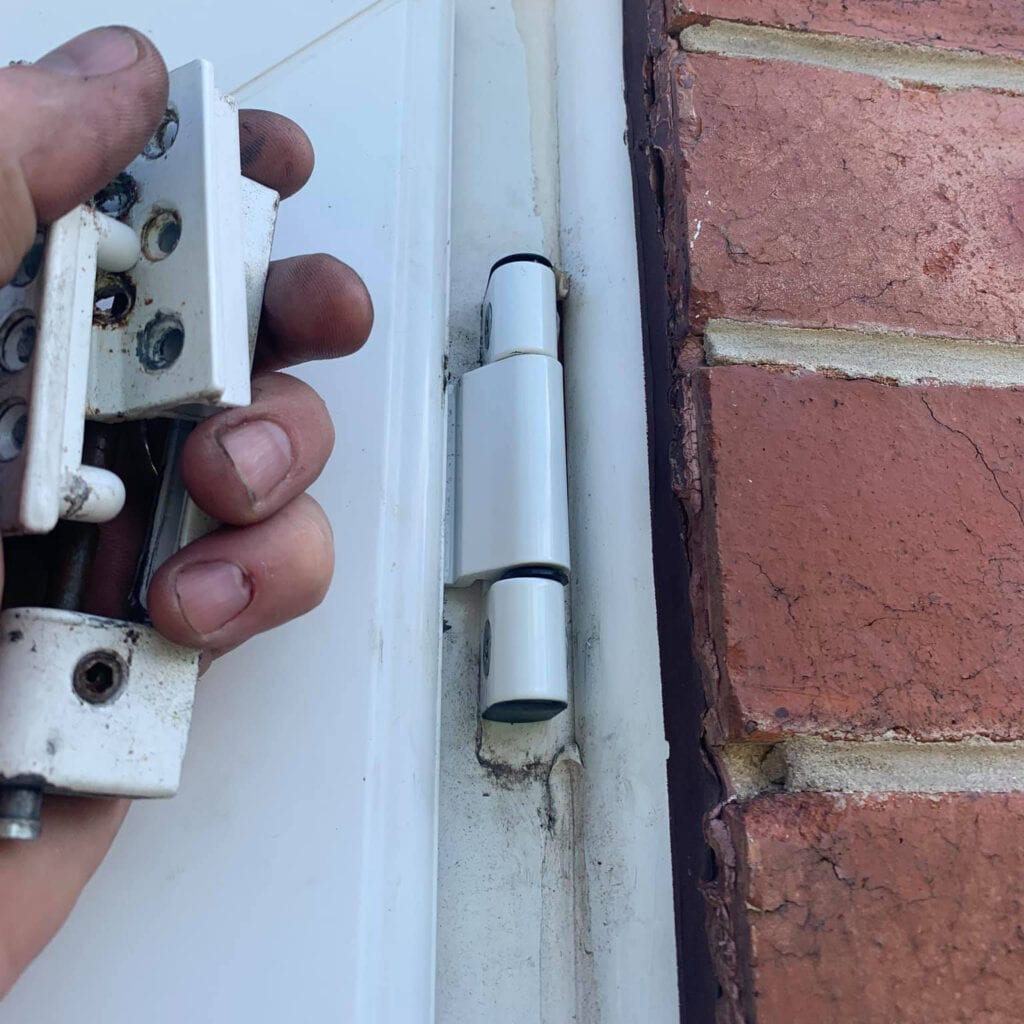 Locksmith Leeds Providing the Latest Locks:
Locksmith service 24/7 has several security solutions that can help you and your family feel safe and secure. We have a range of smart door locks that can work remotely.
Our alarm system has motion sensors to alert you in case of slight unusual movement. It also has LED lights that automatically turn on when it gets dark outside, so you don't need to worry about how to fit the key in the lock to open it.
We provide locks that are easy to install and have the latest features to give you the utmost security. So contact Locksmith 24/7 service Now!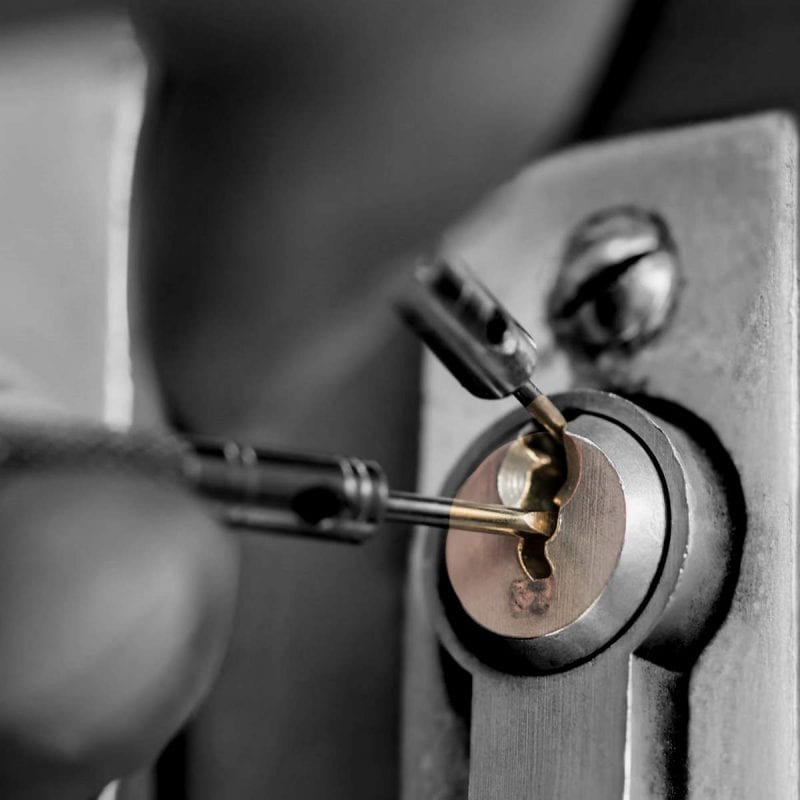 Why Hiring an Experienced Locksmith is Important
Seeking the services of a skilled and experienced locksmith helps you to get high-quality security. The expert locksmiths have the experience and skill set to help you out of any situation. They can advise you on the best type of lock for your property and provide you with a quote for installation.
There are reasons to choose an expert locksmith; here are some of them:
They are more qualified than others and can offer better services.
They know how to handle lock issues in emergencies and have the necessary efficiency to unlock you.
They can handle any lock or key situation you may be facing.
Getting service from a locksmith with the right skills, knowledge, and experience to avail quality service and perfect locks is the right step to have protection. If you also want someone professional to handle the security locks with professionalism, call Locksmith Leeds Now!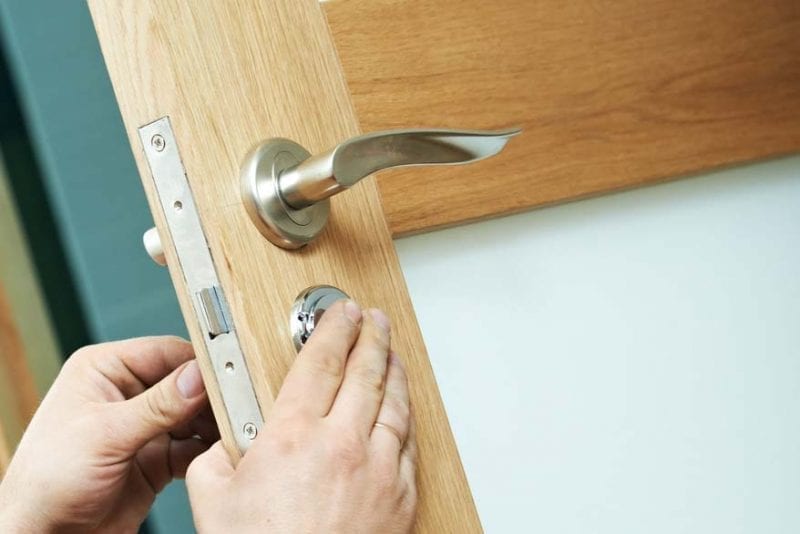 To Get Or Not To Get: Ideal Locksmith Leeds Services
Fix your door locks or UPVC mechanisms with the help of the Locksmith Leeds squad. From repairing lock mechanisms to installing the anti-snap locks, Locksmith service 24/7 is all about giving you security and keeping your door or window locks in good health. We repair the locks most efficiently. Safety first! We promise to get your locks added, replaced, or repaired within 30 minutes of your call.A quick and friendly callback will follow if we cannot take your call.
How do our locksmiths help?
We provide locksmith services 24 hours a day to our customers. Our services cater to both commercial and domestic properties. Locksmith services, lock, key repair, and safe services are just a few of our services. We also offer emergency locksmith services. Providing a wide range of locksmith services is what our locksmiths do at Locksmith Service 24/7.
What do locksmiths are required to know from you?
Locksmiths are required to know a lot from you. When you go to a locksmith, you're entering a pretty big contract. You want a professional to do the job, so be honest with them and give them all the information they need.  That includes the make and model of your lock, the number of keys you have, the age of the lock, and whether you have a deadbolt. Get a picture of the lock if you can. The locksmith needs to be able to match up your key to your lock as well.
What are the specialties of Locksmith Service 24/7?
Numerous factors are making us a leading locksmith Leeds company. We promise to deliver quality services no matter which service you get from us, as we have a team of pretty experienced and professional locksmiths. Here are some of our services, playing a role as a progress pillar for us. Take a moment to review the offerings offered by our company. 
Whenever you require our service, you do not have to wait for a long time. We are available all time to address your locksmith issues. Typically, we will be able to resolve your problem quickly if we reach your location within 30 minutes.
Putting your mind at ease, we are a reliable locksmith Leeds company that is thoroughly trained and backed by an insurance policy.
We will install the best possible locks on your property. Every lock is guaranteed for 12 months. That means once you get our services, you don't have to face locks damages and other things related to our service.
Transportation and Inventory
The van we operate is always fully stocked, as we carry a wide range of locks and UPVC replacement parts.
 Major Repair Issues In Locks:
The main or major issues that come up with locks are as follows. We have a team of experts at Locksmith Leeds who sort out the problem with your lock and repair it at pocket-pleasing prices within a minimum time limit.
Repair of the UPVC mechanism

Issues with the pin of the lock

Broken lock frame, faulty sensor system, or jammed lock repair

Rusted or outdated locks need replacements

Problems with the working of locks

Issues with the sensing of key click

Issues such as a key stuck in the lock or key breaking half in the lock and the other half in hand

Breaking of anti-snap locks and need re-installation of light or touch sensors

Issues with the codes and systems of automatic or electronic locks

Issues with the fitting of locks and wrong cutting of key
Burglary Repairs:
Our locksmith team can handle your broken locks or harsh touch to your lock that occurs because of break-ins. If your lock gets out of order or breaks due to the robbery, we have professionals who can repair the lock on the spot and ensure security to avoid future fears and problems.
Anti-Snap Locks Installations:
We make sure to install the anti-snap locks perfectly to work efficiently and meet all your security needs. From installing the euro-cylinder standard locks to yale anti-snap locks, we provide every type of lock that prevents intruders from breaking your door and disturbing your security. Contact Locksmith Leeds to avail of this premium service.
Other Services:
Get the UPVC mechanism repairs or automatic, keyless, deadbolt, electronic, or sensor lock repair services and upgrade the security around your premises with us at the optimum prices. No matter what kind of locks or issues with locks you have, we will give you the right repair for your broken locks.
Best Choice For Security:
Locksmith 24/7 service is a professional and reliable locksmith company that caters to the needs of all its customers. From residential locksmith services to commercial, Locksmith Leeds will provide the best service for you.
Locksmith 24/7 Service provides high-quality lock rekeying service.
They are quick and efficient in the process of rekeying locks.
They also offer other services such as repairing locks and installing locks.
Our security locks can prevent a break-in by locking the door when you are not at the office. They also protect against theft by making it difficult or impossible to open the door without a key or access code. Lastly, they can prevent an intruder from entering the house by blocking them out with a deadbolt lock that prevents entry from the outside of the door.
No time to think more! Get high-quality services now and enjoy a sense of safety.
We Fix All Types Of Locks And Mechanism:
At Locksmith Service 24/7, our services are all about giving the customers peace of mind that their locks will function 100% perfectly and dodge the robbers whenever they try to touch them. We repair all types of UPVC mechanisms and locks, including anti-snap locks, CCTV alarms, and sensors. We have:
Top-Notch Locksmiths to repair your door locks and their alignment.

On-site emergency locked-out services and burglary repairs.

Use the best quality materials in repair and maintenance services.

Remote lock services for the convenience of customers
What Do Locksmith Service 24/7 Offer?
Locksmith Leeds provides a wider array of lock and burglary repairs, offering all the services related to lock and its mechanism. Get these outstanding services in the most affordable price ranges and high quality by the experts of the Locksmith 24/7 team.
UPVC Door Alignment:
One of the most experienced and common issues with the locks is the door alignment issue. The door alignment sometimes gets misplaced from its frame with the time from the bottom or side. Our locksmith at Leeds offers professional reframing or aligning the door in the proper structure. So that your key adjusts in the lock and you can open the door without putting extra effort or forcing it. We can fix or resolve your lock issue within one day after you book your service.
From offering the key cutting services in case you lose your key to doing a security survey, we do our best to provide the utmost security and satisfaction to the customers.
Offer Warranty and Guarantee:
Our expert locksmiths at Leeds ensure to provide the guaranteed services and lock repairs with the warranty so that you don't have to encounter any security problems in the future.
Why opt for Locksmith Service 24/7?
Our team works with dedication and prioritizes security so that you get the best lock repairs. Have a look at the reasons that make us the right choice to pick to amend your lock:
Our locksmith Leeds team uses the right tools to install the locks in the frame of the door or window so that you don't have to face an issue of door alignment and jamming of the lock.
Expert in Locksmith Industry:
We work intending to restore your lock functionality with the best services and affordable prices to secure you, your family, and your surroundings. This feature of our team makes us a leader in the lock repair industry.
Experienced Locksmiths At Our Stop:
We have a team of specialists and trained locksmiths who can repair your door lock or replace the old locks to give you the satisfaction that you are secure in your place with our locksmith services.
How Locksmith Leeds Disrupts the Other Lock Pickers?
Our locksmith Leeds services are on the rise because we offer professional services like making keys, opening locked doors, and even replacing existing locks with more secure ones. With these services, we make money and provide security to our customers.
There are three main ways that help the Leeds Locksmith to get hype in the locksmith market: 
By offering better customer service. 

By offering service at a much lower price than traditional lock pickers.

By offering improved security.
We repair Your Locks Using High-Quality parts:
Door and window lock mechanism repair at Locksmith services 24/7 is all about using original and rust-free parts of the lock. We replace the lock parts with high-quality components that we import from the best industries in the world. Our experts at Locksmith Leeds have a strong belief in providing original and authentic services so that your lock doesn't get out of order after a few days of installation. So, if you want to get high-end locks, contact us for a free quote.
 A Fast And Responsive Locksmith Squad:
 Lost your keys to your home or shop? Get stuck outside your premises? Don't fret! Our emergency lockout service is open 24/7; we know how important it is to keep your home safe. And we know when it comes to home security, you want us on call at all times, and our prices will never increase no matter how much emergency work we do. One of our Leeds Locksmiths will arrive within the time when you ping us. We can get on site right away, no matter what the occasion. 
Latest And Modern Security Systems For You:
Get the most up-to-date security for your home or business with our Leeds Locksmith services. With years of experience, our team is at the forefront of technology, and we can help you get the latest in lock technologies to be confident that the place where you work or live is safe in the event of an emergency!
is a 24-hour locksmith business that provides door locks, alarms, and other home or shop security products. We can set up codes for visitors and follow them with GPS to better safeguard your things with our smart door locks. We also integrate motion sensors on our automated alarms, so you remain informed of any unusual activity in your house or around your premises. Nowadays, people are increasingly reliant on technology, and we have become accustomed to our phones, laptops, and other devices. Despite this, the need for locksmiths has remained the same. With the help of Locksmith Leeds, you can find a reliable locksmith in a matter of minutes. Our Locksmith is an expert when it comes to professional locksmithing solutions. Our professionals can provide solutions related to lock installation, anti-snap locks, deadbolts, keys, and general automotive services. So, whatever you want to get secure and safe on your premises, contact us, and we will respond to you in minutes.
Emergency Locksmith And Locked Out Services:
If you experience any sudden lock break or jamming issue. In that case, we make sure to reach your location within the minimum possible minutes to restore your lock and provide you the security again with one of the best emergency locksmith services.
Availability of Locksmith At Leeds:
If you lock in by a burglar who has taken your keys, it's the right time to call a locksmith Leeds team member to get you out of this situation. Feel safe knowing that your property and premises get protected with our round-the-clock emergency locksmith service.  Apart from this, we also have other services of lock repairs, anti-snap locks installation and CCTV systems and many more. Whatever issue you are encountering in your present time, the Locksmith services 24/7 team is active and available for you. Lock in our 30-minute response time and guarantee your safety with us today!
Why You Should Let A Locksmith Leeds Handle Your Lock Problems
Do you know which locksmiths provide emergency locksmith services in Leeds?  Are you looking for UK-based locksmith services? Locksmith Service 24/7 can help you with all types of locksmith Leeds services. Whether you need a standard lock change, master key, or a safe lock installed, we can help. We are a local independent locksmith company. In a time when you can't be too careful, our locksmiths offer the best in customer care and satisfaction. We are always on call for you. Your locks are a vital part of your home. They provide security and protection from intruders.
Commercial And Residential Services by Locksmith Service 24/7
In the Leeds area, our locksmith services range from residential to commercial. We can handle all your home or business security queries, regardless of which locksmith you need. In addition to installing, opening safes, and providing spare keys, we offer a full range of services. Our prices are competitive because we do not charge a call-out fee. Are you interested in discussing your needs with us? Feel free to contact us! It's as simple as calling us and leaving the rest to us.
How can a Locksmith make your life easier?
There is a wide range of locksmith services offered by Locksmith Service 24/7, including emergency locksmith services, locksmith Leeds,  and many more. A locksmith is an expert in the field of locks and security. They can help you with your locksmithing needs, such as changing locks, opening a locked door, or making keys. What if you know somebody with a locked car, door, or safe? The locksmiths at our company can assist you with all of these tasks as well as help you prevent crime. They offer a wide variety of safes, door locks, and security systems to help keep your home, office, or car safe. A key can also provide a great deal of convenience. They are also more complicated to replace than replacing a door lock.  You need to find a reputable locksmith that you can count on. A locksmith can handle a broad range of tasks that are in demand. There is a lot to choose from locks to security advice and commercial security. But when you need a locksmith, it's best to enlist the services of a professional who knows the ins and outs of the industry. Here the need arises to choose Locksmith Service 24/7. We Here at Locksmith Service 24/7, we strive to make your life as simple as possible. If you need us, every hour of the day and night, we're here for you. A variety of services are provided by our technicians, including locks installation and rekeying. In addition to replacement locks, we offer Leeds locksmiths, Leeds locksmiths, and more. We can handle all of your emergency locksmith needs, so call us now if you require one.
Locksmith Services 24/7 Provides Secure Anti-snap locks
Locksmith Services 24/7 is a locksmith service for all your needs. Committing to a 24/7 locksmith service, Locksmith Service 24/7 can provide secure anti-snap locks for your doors, windows, or gates.  Locksmiths from Leeds Locksmiths are experienced and highly qualified to offer you the best locksmiths Leeds offers. Locksmith Leeds is on hand to provide secure locksmith services for all your needs with highly skilled locksmiths. As a family-run business, we have provided locksmith services for several years. 
How do locksmiths get in the door?
There are a few different ways that locksmiths get in the door. The two most common ways locksmiths get in the door are through a key and a combination lock. The other way locksmiths get in the door is by breaking.  Once the locks have been opened, the locksmiths will need to open the door to get inside. This can be done in several ways. The easy and first method involves using a key. If you can't find the key, the locksmiths can remove the door, usually using a crowbar.  The alternative is to use a lock pick. This can be pretty tricky, and it's best not to try this method by yourself. If the locksmiths find it challenging to get into the property, they will usually send a locksmith out.
Security is an essential issue for anyone, especially those who have valuable and personal possession to protect. The Locksmith Leeds services by Locksmith Service 24/7 are the most reliable locksmith solutions in the area.  It offers several services for its clients; its locksmiths can come to your home or office to repair or replace your locks, provide you with an emergency locksmith service, and more. You will get professional, affordable, and reliable locksmith services offered by Locksmith Service 24/7.
Whom should you contact for locksmith services?
There are several ways to contact a locksmith when you need one. You can always call your local locksmith if you're in a hurry. This is the quickest solution. You can also use your phone to find a local locksmith if you want to take your time but still want to decide. Some websites may help you find a locksmith.  Using a map in the search bar can help you locate one. However, you can use the website's random number generator to find a national locksmith. If you need a locksmith right away, you have other choices as well. To find a locksmith in your area, you can use the app or the website on your phone.
You can contact Locksmith Service 24/7 if you are locked out of your home, in your car, or need an emergency locksmith. Leeds' best locksmith is Locksmith Service 24/7. We work with you, and we are the best in the industry. Our locksmiths are very hard working, so they know what they are doing. Locksmith Service is available 24 hours a day for any emergency locksmith needs, including lockouts of your home, car, or office.
Does a locksmith damage the lock?
You can rest assured that a quality Master Locksmith will not harm your locks. Besides being unpopular with customers, damaging locks reflects poorly on locksmithing.
Why do locksmiths charge so much?
Most people can't do the job that locksmiths do because they have the training and expertise. In addition, they are available 24/7, so if it's after business hours, they can charge extra.
When a locksmith opens a lock, does he have to break it?
A locksmith can open the lock without causing any damage. Locksmiths typically use a damage-free solution for unlocking doors, so there is no harm done to the lock or door when entering the property.
Can a locksmith pick a deadbolt?
A locksmith can open your door quickly and easily with the right tools and training. Regardless of the circumstances, locksmiths have the tools necessary to gain entry to your home. In the absence of a local locksmith, there is virtually no way to get your lock picked.
We're you're professional & local
When you want to lock up safe and sound, call Leeds Locksmith Services – where you're guaranteed a professional and trustworthy service… every time!